Solar Bonds: First "Green Bonds"



In addition to creating CCA, Local Power founder Paul Fenn wrote the world's first "green bond" or "climate bond" authority in San Francisco in 2001, to complement San Francisco's Community Choice Aggregation of grid power procurement, for the finance, installation and maintenance of local renewables and energy efficiency measures on homes and businesses in 2001, known as "H Bonds" or Solar Bonds. Local Power Co-founder Julia Peters ran the citywide campaign, which won 55% approval from voters, who amended San Francisco's charter (Proposition H, City Charter Section 9.107.8) to read that "no voter approval shall be required with respect to revenue bonds issued to finance or refinance the acquisition, construction, installation, equipping, improvement or rehabilitation of equipment or facilities for renewable energy and energy conservation." In 2004 and 2007 San Francisco adopted a CCA ordinance and CCA Draft Implementation Plan, and H Bond Action Plan for a service to "meet or beat" the utility rate while using the solar bond authority to finance and build 360 MW of local renewables and energy effficiency measures. Since then, Green Bonds have played a major role in Local Power's development of the CCA business model, and at the same time have become a $200B industry worldwide, transforming renewable energy even apart from CCA -- in their own right.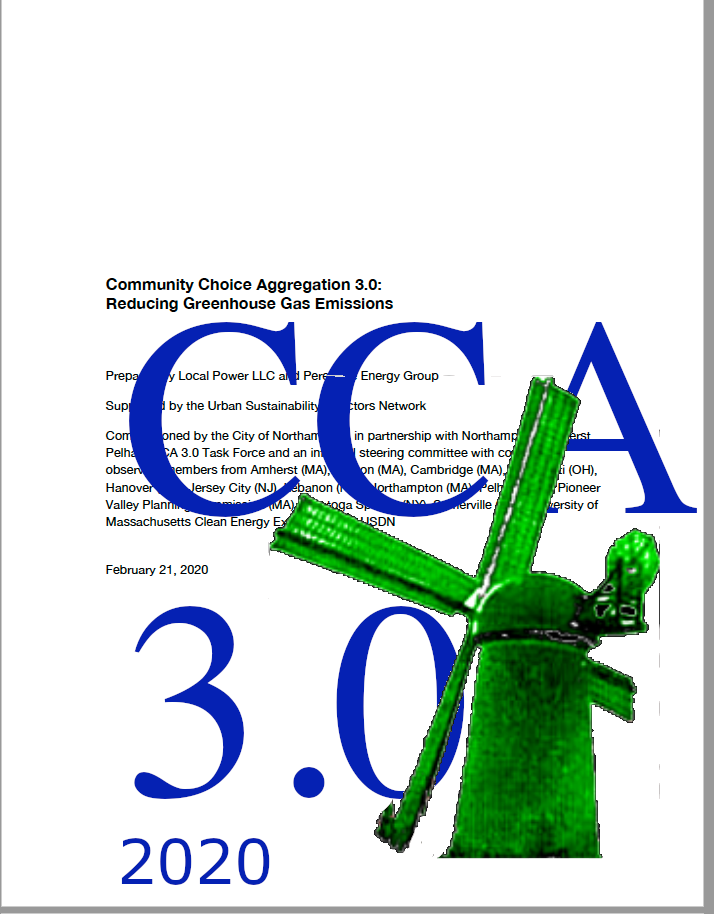 But combining CCA and Green Bonds is the revolutionary formula for true energy transformation on the scale and 2030 schedule called for by the United Nations in 2019. Solar Bonds, which may be issued in most municipalities and joint powers agencies by a simple ordinance, provide a key component for taking Community Choice Aggregation from the "CCA 1.0" business model focused on controlling power procurement, to a "CCA 3.0" model focused on localizing a community's energy and shifting energy ownership to customers. CCAs control rates and program revenues, which for a city like San Francisco run in the hundreds of millions of dollars per year, providing a payback mechanism for revenue bond investments in local power without impacting taxpayers. Since creating the Solar Bonds, 2001, Local Power's technical work has been largely focused on how to make CCAs invest locally in this manner. Not only has Local Power incorporated H Bonds into San Francisco and Sonoma County's program designs for the past decade, but virtually all California cities and counities that are now focused on using CCA to build local renewable resources, increase energy efficiency and create green jobs will require a financing authority like H Bonds to realize the palpable and enduring benefits of "real" distribiuted energy resources. As of 2018, CCAs in California are leveraging a million tons per year in greenhouse gas reductions from newly built renewables. Finally, the solar bond model spawned a solar and efficiency finance movement even larger than CCA, all over the world, branching out into "green bonds," "climate bonds," and "PACE financing" to "third party finance." Green Bonds are a key component of bringing CCAs to a climate scale of what the United Nation's calls (2019) "energy transformation": a third iteration of CCA developed by Local Power being completed for 2020 release, following 20 years of developing CCA 2.0's "build local" model, which continues to transform and drive decarbonization of California's electrical supply. .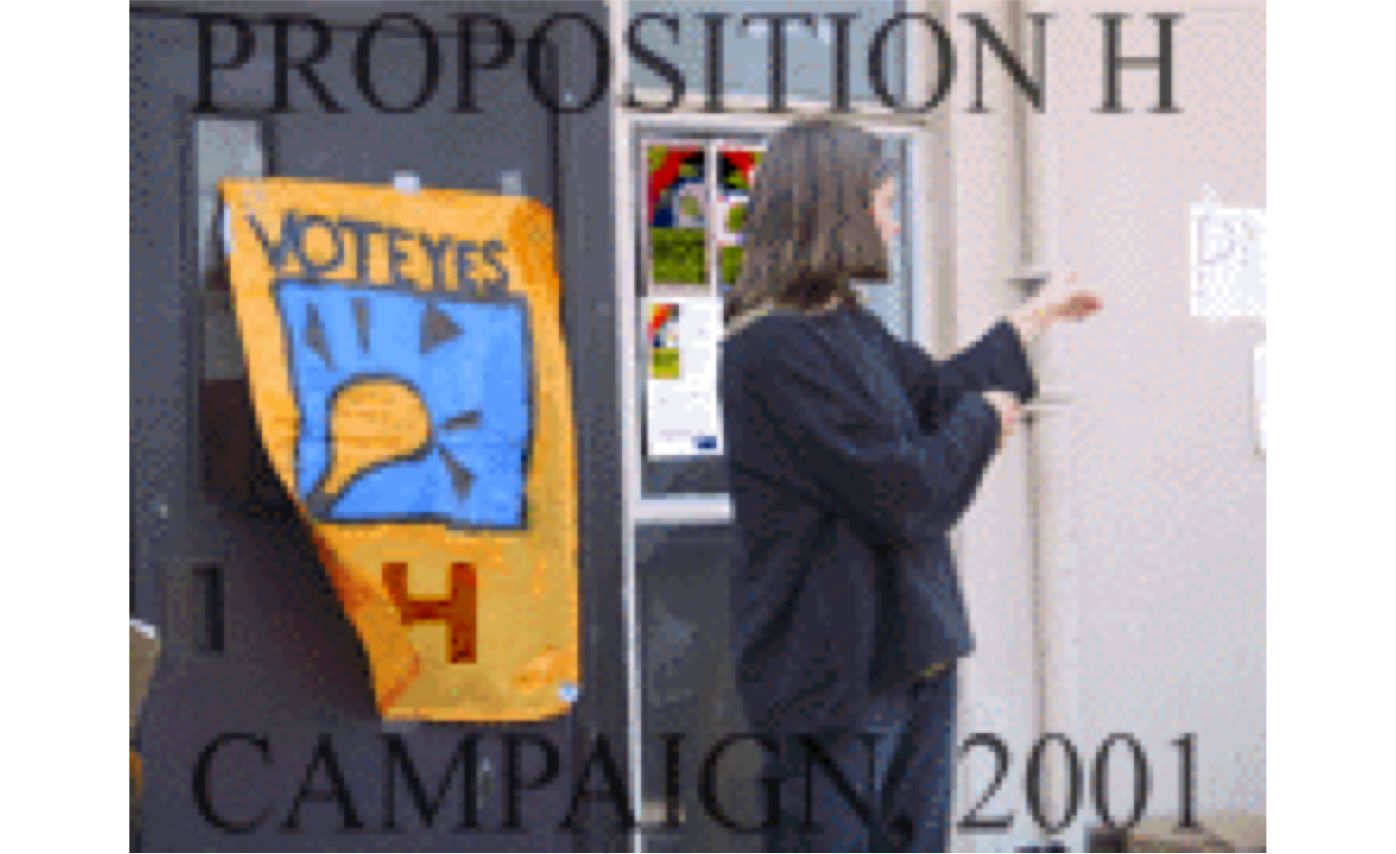 View nation's first CCA 2.0 Ordinance - Local Power's San Francisco CCA/H Bond Ordinance (#86-04, adopted 2004)
View nation's first CCA 2.0 Implementation Plan - Local Power's CCA Program Design, Draft Implementation Plan and H Bond Action Plan for San Francisco (based on Ordinance 86-04, adopted as Ordinance 447-07 in 2007)
View Local Power White Paper on CCA and H Bonds: "CCA 2.0" (Updated 2016)
View Local Power's In-City Buildout Business Case Documents (about 500 pages including a Solar Bond financial model) for the City of San Francisco (2013)

San Francisco Ordinance authorizing issuance of Solar Bonds referencing Charter Section 9.107.8 (2012)

View Local Power's Sonoma Climate Action Plan Energy Element - the first model to use H Bonds with CCA to finance a 67% regional localization with renewable development (completed 2008)

View Wikipedia Article on Solar Bonds

View Wikipedia Article on Climate Bonds and Green Bonds

View Local Power's Fact Sheet for the H Bond Campaign - the Campaign for Solar Neighborhoods (2001)

View Back Page of Local Power's Voter Fact Sheet for the H Bond Campaign - the Campaign for Solar Neighborhoods (2001)