CCA 3.0: Municipal Climate Mobilization

In 2020, Local Power completed a third generation CCA business plan to use a CCA as a platform or umbrella for climate action. Click on the image below to order a copy of the CCA 3.0 report, prepared for a consortium of U.S. cities supported by the Urban Sustainability Directors Network (March, 2020).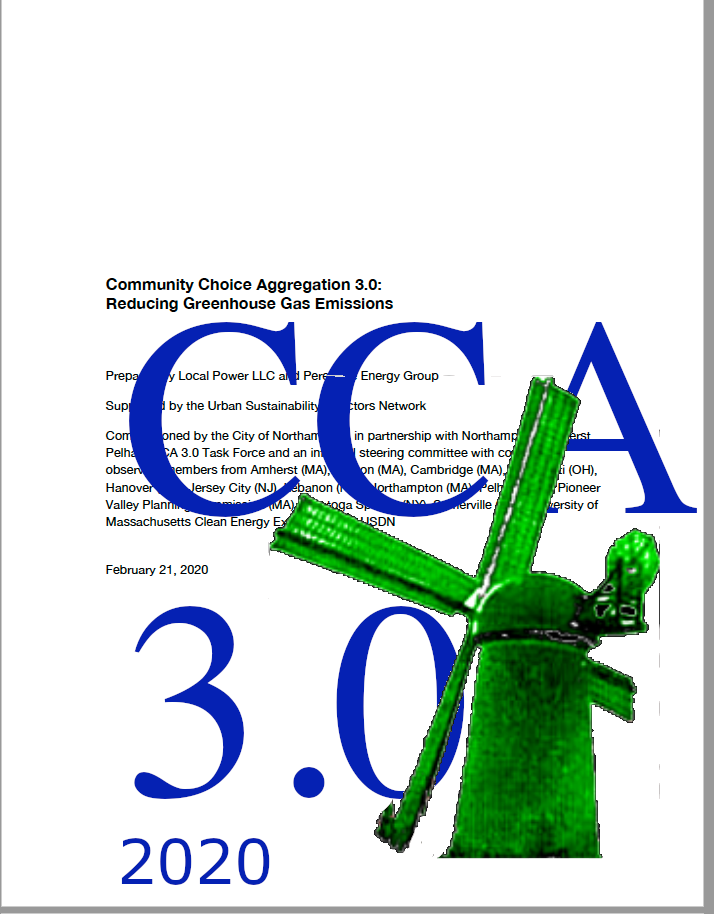 Designed to be replicable in half of the U.S. energy market, CCA 3.0 is a platform upon which to meet the United Nation's ten-year deadline for energy transformation "to avert irreversible damage to the earth's ecology." Reflecting lessons learned from the CCA 2.0 model in California, CCA 3.0 takes yet another leap to fully realize the climate impact potential of CCA across the US. Shifting CCA 2.0's still-centralized renewable generation paradigm to a behind-the-meter, local customer ownership-centered program design, 3.0 enables communitywide decarbonization by integrating electric vehicle batteries, onsite heating, air conditioning and hot water systems on non-exporting renewable microgrids. Using partnerships enable voluntary investment and sharing to wean communities off of grid power and pipeline fuels.
--->View entire page